Ukraine
Risk Level:
One - Do Not Fly
[ about risk levels ]
Ukraine closed its entire airspace to all civil traffic on Feb 24, 2022, due to a military invasion by Russia. There is an ongoing active conflict in Ukraine between Russian and Ukrainian forces. Russia, Belarus and Moldova have closed large sections of their own airspace near to their FIR boundaries with Ukraine.
All the major countries who regularly issue airspace warnings (the US, UK, Canada, France, Germany, Italy) have since issued total flight bans for Ukraine due to risk from military activity at all levels. (Several other countries have also issued flight bans for Ukraine but we have not listed them all here due to sheer volume).
The 
primary risk
 is an unintended targeting of civil aircraft by military, including misidentification (as with MAS17, UIA752), or confusion.
The 
secondary risk
 is potential lack of Ukrainian Air Traffic Control Service at short notice (Cyber Attack), and other unforeseeable non-normal operating environments for civil aircraft.
Read:
OPSGROUP article: Ukraine and Russia Update March 2022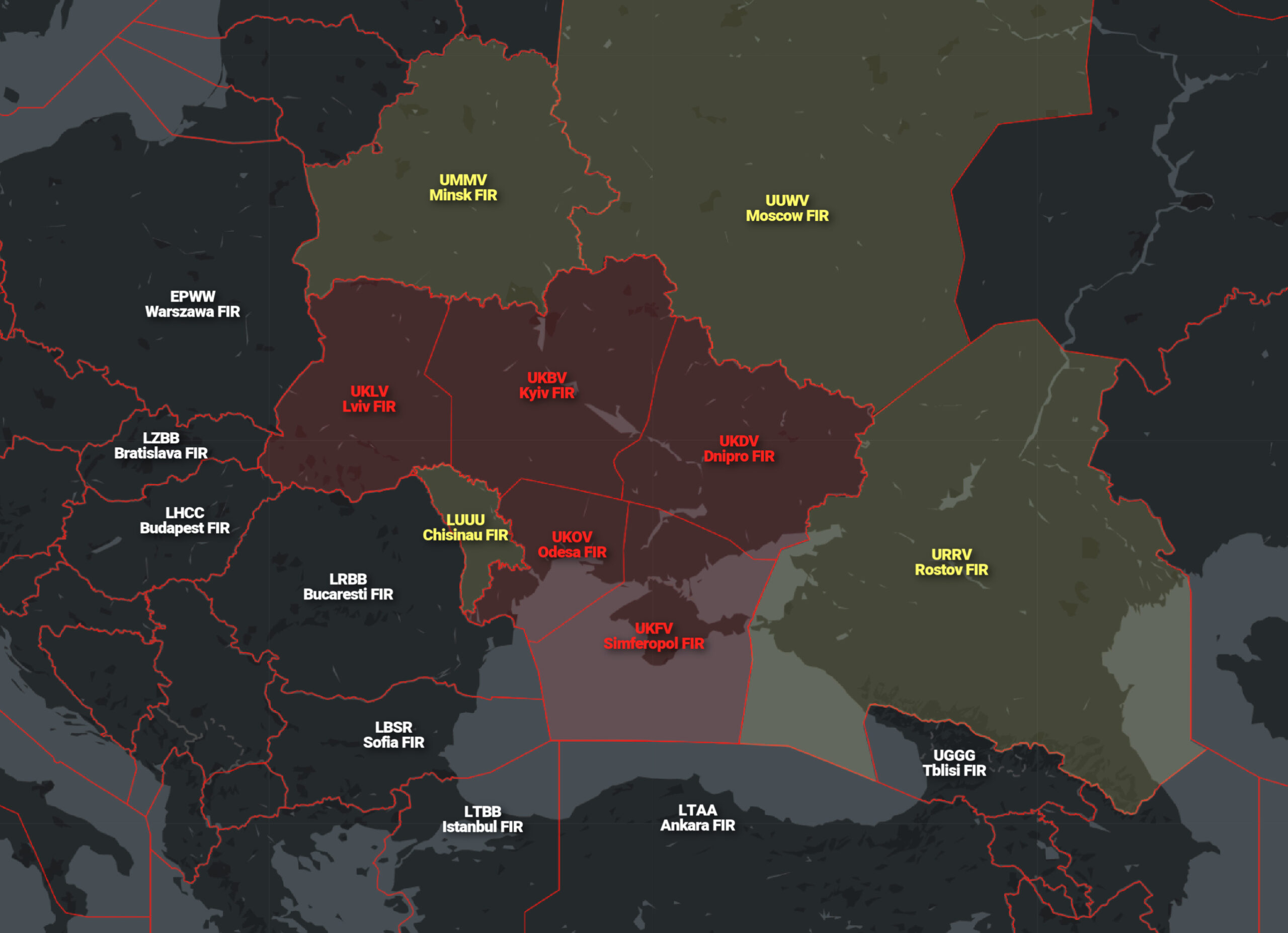 Prior to February 2022, there were two areas of concern in Ukraine - the conflict in the far east of the country (affecting UKDV/Dnipro FIR) and the double claim over ATC and airspace in Crimea (UKFV/URFV/Simferopol FIR).