Armenia
Risk Level:
Three - Caution
[ about risk levels ]
20 Sep 2023: A ceasefire has been agreed between Armenia and Azerbaijan, following military conflict in the border zone. Cross-border waypoints have reopened, but most operators are still actively avoiding this region, and routing north via Georgian airspace (UGGG/Tbilisi FIR) instead.
No new foreign airspace warnings were issued for Armenia or Azerbaijan as a result of this recent flare-up in hostilities. Several foreign airspace warnings for Armenia or Azerbaijan were withdrawn at the end of the war in 2020. Following brief clashes in Sep 2022, only Canada issued a new airspace warning (for both countries) advising caution due to potential risk from anti-aviation weaponry and military ops.
The 
primary risk
 is from any further large-scale ceasefire violations involving missiles or anti-aircraft weaponry, which may present a risk to overflights in the border region.
Major events:
Sep 2022: Clashes between Azerbaijan and Armenia temporarily closed all border waypoints.
Sep/Oct 2020: Conflict between Armenia and Azerbaijan led to large sections of closed airspace along the northern border. Azerbaijan warned of threat posed by long-range missiles which they claimed Armenia had been using to target locations throughout Azerbaijan. Germany and France issued airspace warnings of a potential risk to aviation from military operations including anti aviation weaponry.
Read:
Armenia and Azerbaijan Airspace Risk, September 2023 (OPSGROUP article)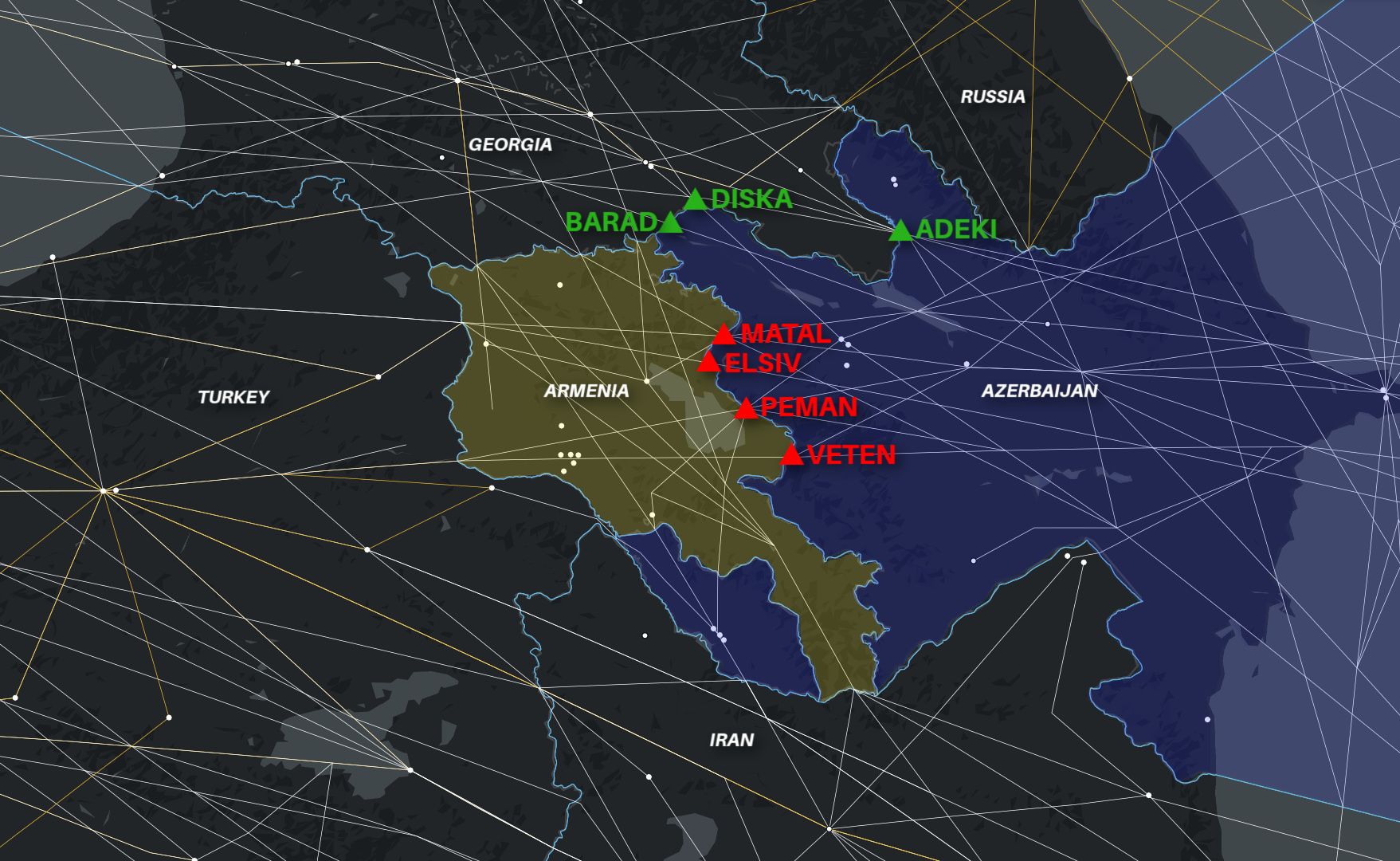 Current warnings list :
Source
Reference
Issued
Valid to
Canada
AIC 23/23
15 Sep 2022
Ongoing
Source: Canada
Issued: 15-Sep-22, valid until: Ongoing
Plain English:
Caution advised to Canadian operators in the airspace of Armenia due to potential risk from anti-aviation weaponry and military ops.
Level 1 (Information)
SECURITY – HAZARDOUS SITUATION IN ARMENIA/AZERBAIJAN. Canadian air operators and owners of aircraft registered in Canada are advised to take all potential risk information into account in their risk assessment and routing decisions when operating in FIR Yerevan Zvartnots (UDDD), and FIR Baku (UBBA). Potential risks from anti-aviation weaponry and military activity along the border of Armenia and Azerbaijan